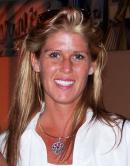 Body Mechanics Massage Therapy
is located in Metuchen NJ. Owner, Susan Ring, NCTMB is a Nationally Certified Massage Therapist and was an active Professional Member of the A.M.T.A. (American Massage Therapy Association) serving as a Board member from Aug 1999 to April 2008. Ending a two year term as President of the NJ Chapter in April 2008. She helped the Profession of Massage and Bodywork Therapist and the public by creating a successful Licensing Law and succeeding in getting the Profession Licensed in Jan 2008.
Susan has been a practicing massage therapist starting back in November 1988. Trained in over 21 different types of massage, bodywork and somatic therapies. She has years of experience and is continually learning new ways to help her clients. She has learned from some of the Professions top instructors from across the country and assists in continuing the education of Massage and Bodywork Therapists as a teaching assistant with some of those same instructors. The office is a warm and inviting place to relax and heal.
You can contact her at 732-572-2008.
Again your first appointment will be a required two hour session
. The first hour consists of Susan taking an in depth history of your aches and pains. She will then educate you about the different types of massage and how they may or may not be right for you at that time.
The second hour is always a Swedish Therapeutic massage. This is so Susan can connect with your body tissue to understand how it feels and where the aches and pains may be coming from.
Each session with Susan is tailored for each individual and their needs. She uses her years of experience and education to help to relax and release the tensions in your mind and body. The belief that is followed in Body Mechanics Massage Therapy is that a healthy individual is in tune with their mind, body and soul. When they are not connected or in tune with each other, there is disharmony. Individuals will feel out of control, stressed, achy and sick. Susan assists each of her clients in bringing back personal harmony within themselves, so they feel more in tune and healthy as a whole person.
Associations and Certifications involved with:
New Jersey Licensed Massage and Bodywork Therapist 2008 to present
International Association of Healthcare Practitioners (IAHP)- 1999 to present
International Thai Therapy Member - 1999 to present
Kinesio Taping Association - 2007 to present
International Massage Association - 2008 to present
National Association of Professional Women - 2008 to present
Nationally Certified Therapeutic Massage and Bodywork Member (NCTMB)- 1994 to 2018
American Massage Therapy Association (AMTA)- 1996 to 2008